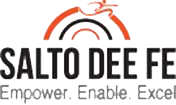 People
Decisions
Home
SDF Practices
People Decisions
PEOPLE DECISIONS
Great People Decisions are hard to make and have huge cost and productivity dividends. According to an article in Harvard Business Review, "Even a medium sized U. S Company could increase its value by $ 1 billion through better people decisions at the top".
We help firms make Great People Decisions at Middle and Senior Management Level with the objective of directly impacting their growth and align firm's Talent Acquisition goals with Business Objectives by driving a shift from a tactical, reactive process to a strategic program.
SOLVING BUSINESS PROBLEM

Our Core team has over 4 decades of experience in a wide range of industries from Consulting, Manufacturing, FMCG, Retail, Direct Sales, BPO & Life Insurance in HR (Talent Acquisition, L&D, PMS), Sales and Operations Leadership, and Consulting.
The consultants you engage to work with manage each aspect of your search following a set of principles and are well-experienced in the corporate, extensively networked and certified in various aspects of selection.
SDF EDGE
Principals you meet to sign up are the people who work on the searches - they all come with experience in the industry and wide and deep tentwork.
Finding the 'Right Fit' remains a challenge even for the most seasoned acquisition professionals. We bring value to our clients by working closely with them on the 'Success Profile'. Success Profiles define the competencies, behavioural traits and personality reqired to succeed in the job and links them to key outcomes expected from the position.
We bring science to the selection process. Our team uses an extensive database to look for potential candidates. These candidates go through a Competency Based Interview and Personality Assessment Tools to assess competencies defined in success profile and find the right fit. We provide Complete Background Verification

for authentication of candidate.

Once candidate is selected, our consultants provide continous support in on-boarding and integrating the candidate with organization - we treat our candidates just like we treat our Client.
OUR APPROCH
Our systematic approach to make these people decisions involves the following steps:
For further details on People Decisions, you can write to garima@saltodeefe.com