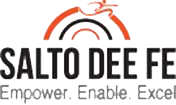 RF4
RF4: The Science of Retention
RF4, a retention tool, is a one of its kind scientific research based tool developed through a groundbreaking primary research across 10 industries in India. We investigated what specific competencies (behaviors in specific) of the frontline supervisor lead to subordinates' work engagement, performance and retention. We call these competencies as 'Retention Factors' or RF4. The tool can be used to assess the managers on the 4 competencies & develop them basis gap analysis. The tool works towards strengthening the weakest link in the engagement retention equation – The Manager-Subordinate relationship.
Our cutting edge retention and engagement product supports:
• Frontline leadership talent assessment - Allowing you to make better selection or promotion decisions for the First Line Managers (critical to engagement)
• Capability development of front line leaders - Based on identified areas of skill/competency development (infusing the right skills at the right stage) & also coaching of front line leaders to be better managers (to retain your talent)
• Potential front line manager selection – Uses a battery of test to identify the potential front line manager
RF4 tool has a Selection-Assessment-Development based modules, to help managers change behaviors.
Selection
It gives report on individual performance of the candidate and comparative ratings of all the candidates on the 4 retention factors
Assessment
RF4- Assessment for Development Tool should be used whenever an organization wants to address attrition through altering some key behaviors of front-line supervisors that lead to retention of front-line employees. It is a Web-based survey tool which solicits focused 180 degree feedback from direct reports and manager on front line supervisors.
Key Features:
• Provision of individual reports and organizational reports
• Rating Scale: Unique rating scale varying from 'Not at All', 'Little', 'Moderate' and 'A great Deal' capturing degree of change needed
• Focuses on Vital Few: Provides only five priority items for individuals and priority competency clusters for organizations
• Actionable: Provides specific suggestions on how to change behaviors for individuals
Development
• The tool helps in implementing individual development plans and organization wide development strategy
• Customized development programs on priority competency cluster/s for frontline supervisors
For more details on Employee Retention you can write to nitinbehki@saltodeefe.com