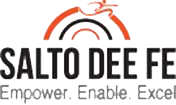 Organizational
Transformation
Home
SDF Practices
Organizational Transformation
WHY ORGANISATION TRANSFORMATION?
Businesses are constantly transforming themselves to become sustainable, have unique competitive advantages or to adapt to changing business environment. The leaders today are grappling with the following issues around the organization's transformation journey
• Are we ready for transformation?
• How do we begin the transformation journey?
• From where should we start and how will this look like?
• Is my management team ready? Is my management team equipped?
• What are the most critical factors while embarking on an organizational transformation journey?
• Will we be successful?

SOLVING BUSINESS PROBLEMS
We seamlessly support the critical stage of business transformation, for our client by focusing on transforming the mindsets of the employees. We work with below the surface linkages of transformation - we work on Values, Traits, Motives and Mindsets, to speed up the transformation journeys for organizations.
A few assignments where we have delivered tangible value:
Organization Restructuring | Co-creating vision, mission and core values | Level and Job equivalence for merging entities | Communication plan for organization transformation | Business and Sales strategy design | Designing and implementing service excellence journey | Balance scorecard to align organization's leadership | Coaching for building and enhancing Sales capability for frontline

THE SDF EDGE
1. We have expertise in identifying, aligning and ultimately transforming mindsets of an organization undergoing transformation
2. Our experts help organizations with the leadership and employee mindset journey through simple, effective and lasting interventions
3. We deliver end-to-end transformation, from strategy to implementation to bring about a change in the organization behavior
4. We work with our clients in developing processes, policies and structures to support the action plans

OUR APPROACH
• In line with the Iceberg model, transforming mindsets impacts the values, attitudes, beliefs and feelings and consequently the employee behavior, leading to new expected outcomes
• Change in organization behavior systematically leads to a differentiated and transformed organization culture
• We make sure that organizations do not change (like a chameleon) and only respond to the environment, they transform to adapt new realities (from caterpillar to butterfly)
Rajan Kalia, Co-Founder, Salto Dee Fe shares his thoughts about organization transformation. Watch Video here
For more details on Organizational Transformation, please write to sonalichatterjee@saltodeefe.com