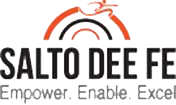 Talent
Management
Home
SDF Practices
Talent Management
Our Talent management approach follows the unique talent philosophy given by Marc Effron, author of the #1 HBP Bestseller "One Page Talent Management".
WHY TALENT MANAGEMENT?
• According to PwC's 17th annual global CEO survey, 2014, 88% of the companies are planning or implementing a change in their talent strategies to find, attract and retain a skilled workforce
• According to DDI and Human Capital Institute's survey report, "Nearly 90% of HR leaders either agreed (46%) or strongly agreed (43%) with the statement, "Companies' talent will be a primary differentiator of business success."
• According to SHRM's 2006 Talent Management Survey Report, 53% of organizations have specific talent management initiatives in place. Of these companies, 76% consider talent management a top priority. In addition, 85% of HR professionals in these companies work directly with management to implement talent management strategies
So then, what is a talent management strategy and how does talent management help businesses? A talent management program communicates your company's "rules of the road" for managing talent. This creates a powerful tool to shape culture and drive performance.
SOLVING BUSINESS PROBLEMS
SDF solves talent problems to enhance business proficiency. We deploy talent management techniques guided by the One Page Talent Management approach – simplicity, accountability and transparency. What are your talent management challenges?
A few assignments where we have made tangible impact:
Creating Talent Integration and Measurement strategy | Employee Value Proposition | Designing and Socializing Behavioral Competency Framework | Job Satisfaction Surveys | Employee Engagement & Pulse Surveys | Succession planning process through Experience Maps | High Potential identification | Design & Implement Performance Management System | Compensation Benchmark, Rewards & Recognition and Sales Incentive Plans | Creating and Implementing Development/Assessment Centers and Certified Talent Manager Program

THE SDF EDGE
1. Our One Page Talent Management© (OPTM360) approach helps organizations design & implement simple, science based solutions to their talent challenges that:
i. Eliminate Complexity and Add Value
ii. Help managers focus on the vital few & not the trivial many
iii. Promote Accountability & Transparency
2. The SDF team brings over eight decades of experience and expertise in building incisive talent strategies and powerful talent processes
3. We believe in co-creating solutions to create tangible business value

OUR APPROACH
SDF leverages its intellectual capital for clients and develops the talent management framework for excellence. We approach the challenge of building talent with fresh eyes and a radically different, practical and proven approach.
Our systematic approach in building your talent management philosophy involves the following steps:

For more details on Talent Management you can write to nitinbehki@saltodeefe.com