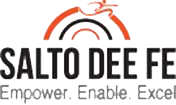 Employee
Retention
Home
SDF Practices
Employee Retention
WHY EMPLOYEE RETENTION?
Retaining Talent has been every CEO's / CHRO's top priority. Recent studies indicate firms across the globe will be facing a talent exodus as world economies return to growth; with India set to experience the highest rate of attrition globally, pegged at 26.9%. It is estimated that on an average the turnover expenses could vary upto 5 times the annual salary when an employee leaves the organization.

SOLVING BUSINESS PROBLEMS
A highly engaged workforce leads to reduction in Employee Turnover and improved Organizational Productivity. We investigated what specific competencies (behaviors in specific) – what we term as 'Retention Factors or RF4 of the frontline supervisor lead to subordinates' work engagement, performance and retention by leading a nationwide research.
A few assignments where we have delivered value
• Identified Front line supervisor competencies leading to engagement and retention
• Retention Factors (RF4) Based – Selection and Assessment for Development
• Development for Front Line Managers/Supervisors
• Employee Engagement, Pulse and Job Satisfaction surveys

THE SDF EDGE
At SDF Consulting, our Vision of "Solving People Problems for Businesses to Enhance Productivity & Employee Retention" inspired us to lead one of the largest nationwide studies across industries in the services sector to help crack the Employee Retention puzzle.
To ensure a scientific and robust approach to this challenge faced by organizations today, SDF has developed a proprietary tool called RF4.This is the first of its kind tool in India developed through groundbreaking primary research. After studying more than 10 industries across functions we unravelled the competencies essential to be an engaging first line supervisor. The findings of this research were evaluated and validated at three different steps
• Peer validation from Industry veterans
• Academia validation from Management Development Institute, Gurgaon faculty (including peer review)
• SDF thought leaders

OUR APPROACH
SDF works towards strengthening the weakest link in the engagement retention equation – The Manager-Subordinate relationship. Our scientific – research based product on retention RF4, empowers our clients to engage their front line to their fullest potential. We help them ensure that they derive best ROI on their talent.
Our cutting edge retention and engagement product supports:
• Frontline leadership talent assessment - Allowing you to make better selection or promotion decisions for the First Line Managers (critical to engagement)
• Capability development of front line leaders - Based on identified areas of skill/competency development (infusing the right skills at the right stage)
• Coaching of front line leaders to be better managers (to retain your talent)
Rajan Kalia, Co-Founder, Salto Dee Fe shares his thoughts about employee retention & RF4. Watch Video here
Our partner, Marc Effron, President - The Talent Strategy Group, & one of world's top 35 HR thought leaders, puts across his thoughts about this pathbreaking Retention Tool RF4 .Watch the video here
For more details on Employee Retention you can write to nitinbehki@saltodeefe.com