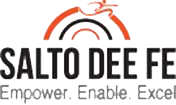 OPTM360
OPTM360
Most of the 360 tools are assessment tools and not a change tool. They typically tell the managers 'what' to change not 'how' to change. With no clear priorities for behavior change, the typical 360 presents information that increases managers' resistance to change.
In order to overcome these barriers, our partner The Talent Strategy Group has developed a development tool called OPTM360 – a simple science based tool that
i. Eliminates Complexity and Adds Value
ii. Helps managers focus on the vital few & not the trivial many
iii. Promotes Accountability & Transparency

TSG is known for its innovative approach to the challenge of building better talent faster. Their radically different, proven, effective approach to 360 is highlighted in the best-selling book One Page Talent Management: Eliminating Complexity, Adding Value (Harvard Business Press, 2010) co-authored by The Talent Strategy Group President, Marc Effron.
The OPTM360 provides participants an opportunity to receive useful feedback from managers, peers, direct reports, or other internal or external clients, as defined by the organization. The OPTM360 accelerates individual development by making it easy for everyone to give, receive and take action on feedback. It focuses on the few vital things that people should change and provides them with specific relevant and practical advice on how to change.
SDF exclusively brings the OPTM360 to India. Some of the global OPTM360 clients are: Apollo Munich, Vermillion, Yahoo, Lenovo, Schneider, Pitney Bowes, Crane & Co and many more…
Our partner, Marc Effron, President - The Talent Strategy Group, & one of world's top 35 HR thought leaders, puts across his thoughts about OPTM360. Watch the video here
Watch a short animated video on OPTM360 here
For more details on Organizational Transformation, please write to sonalichatterjee@saltodeefe.com