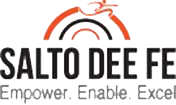 SDF & The Talent Strategy
Group
SDF has entered into a tie up with The Talent Strategy Group to approach the challenge of building talent with a proven effective approach.
Grounded in classic behavioral science, their approach creates simple, powerful and yet easy to execute talent processes that transform a company into a true talent factory. This partnership has grown from strength to strength over time and offers orgnanisations innovative yet easy to understand and execute talent management philosophies.
Founder of The Talent Strategy Group, Marc Effron, is the author of the #1 best selling HR book, "One Page Talent Management: Eliminating Complexities and Adding Value". This book looks at a new way to accelerate business productivity basis talent growth and management.
Back