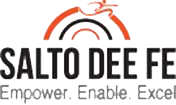 Our
Values
Our Vision
Excel at Solving people problems for businesses to enhance productivity & employee retention.
Values
Our values are our checkpoints. Whenever we are in doubt as an organization or as individuals we look to our values and seek inspiration and guidance from them.

Excellence:
This value is a habit, we expect nothing short of excellence from ourselves and believe in giving excellent services to our clients, always. As Tom Peters says, "If not excellence, then what?"
Dharma:
'I act because I must'. At SDF Consulting, we pay heed to the uncompromising, compelling voice of dharma at every stage. We believe that our inputs and outputs should achieve the right and instituted natural order. We reflect our belief by
Doing right through thoughts
Doing right through actions
Doing right through outcomes
Abundance:
This value forms an essential tenet of SDF. First and foremost, it enables us to keep an open mind and with openness comes the ability to embrace and share. Our actions arise from abundance, a state of plenty. Abundance encompasses all our actions - from knowledge sharing to wealth creation. We constantly work towards being thought leaders by sharing ideas, exchanging viewpoints, engaging premium talent and learning from partners and clients. We prevent ourselves from being restricted due to limited resources, instead we invest in ourselves and others to grow from strength to strength.
Cheerfulness:
We all live a life full of surprises and in an ever changing world, we approach everyday with a smile and a spring in our step. We remain cheerful in trying circumstances and exude the same in our work environment and with our clients.