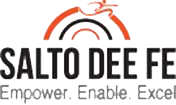 Leadership Skills
Training
Home
SDF Practices
Leadership Skills Training
WHY LEADERSHIP SKILLS DEVELOPMENT?
The shortage of leadership talent is the biggest concern in board rooms today and there are no insightful solutions in sight. It has become critically important to have the right leadership to drive the performance.
Organizations require executives who can continuously deal with ambiguity, develop and implement strategies, collaborate across boundaries, motivate and relate with people of different values and cultures.

Boards of Directors and Promoters often struggle with questions such as:
• Is my management team equipped to handle the next change this turbulent environment is going to throw at me?
• Does my strategy have the right team for implementation?
• Do my middle managers have the essential change management capabilities
• Can my current leadership team drive the organization into next phase of growth?
• Do I have the right successors in place for my Level 1 and Level 2 leaders?
• Are my business leaders effective? How do I measure their performance and retain them?
SOLVING BUSINESS PROBLEMS
The SDF Team with over eight decades of human resources and business experience, engages with the board and management executives to design leadership experiences. They focus on broadening the base from passive mentoring techniques to performance and productivity oriented approaches.
A few assignments where we have made tangible impact:
Executive Coaching | Strategy Articulation and Leadership Alignment workshops | Cross Functional Collaboration & Teamwork | Talent Management Workshops | Engaging People and Building Talent Workshop | People Managers Essentials: Interviewing Skills, Managing Performance, Managing Tough Conversations, Engaging & Retaining People
THE SDF EDGE
1. We understand the organization's strategic orientation, its growth plans, its people context, the industry context and then co-design bespoke leadership skilling programs
2. The SDF team brings over eight decades of experience and expertise in skilling the executives to become effective business leaders and peoples manager
3. Our team members are trained facilitators and coached from Harvard Business Publishing
4. We aim at transferring the experiential learning to the actual work place environment through our training model
OUR APPROACH
Leadership Diagnostic and Discovery
• Diagnosing the key skills deemed essential through Personal Interviews and Focused Group Discussions
• Evaluating the level of proficiency of these in the "As-Is" state - Gap Analysis
• Identifying development needs Pre & Post training using OPTM360
Leadership Design Model
We draw from the highly effective 70:20:10 learning model to help organizations develop influential leaders.
Source: Effective Learning with 70:20:10 by Charles Jennings & Jérôme Wargnier
Leadership Development
• We put in review and governance mechanisms like one-on-one conversations and action learning projects to ensure learnings are transferred over to the workplace – 30, 60 and 90 days reviews
• We don't view training as an event in a point in time rather we see it as an ongoing engagement.
Here's a short video on enabling people managers. Watch it here
For more details on Leadership Skills Training, please write to rajankalia@saltodeefe.com