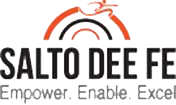 Karma
Notes
Karma Notes is a first of its kind feedback application conceived by Salto Dee Fe Consulting-HR consultants and Marc Effron-the US-based talent management expert and the author of the #1 HBP Bestseller 'One Page Talent Management', and developed by Path InfoTech Ltd.
Rooted in behavioural science, the Karma Notes app helps you:
Make feedback pervasive, efficient and immediate. It takes just a minute to complete the process, using swipes, left and right.
Syncs your calendar and captures key incidents in your professional interactions objectively and transparently.
Measures behaviours and provides insights that stay relevant and top-of-mind.
Offers a dashboard process that facilitates ongoing coaching conversations and interventions.
Through a simple workflow and sharing of digital badges, enables your organisation to embrace a culture of appreciation and recognition.

Karma Notes is available on Android, IOS and Web for PCs. The application uses the latest Encryption Software and can also be seamlessly integrated with leading HRIS.

Watch a short demo video on Karma Notes here
To know more, visit our website www.karmanotebook.com or write to us at nitinbehki@saltodeefe.com.