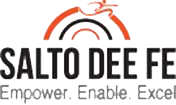 HRBLC
Programs
Home
Past Events
HRBLC Programs
This unique 2 day certification program is based on business simulations and Marc Effron's Talent Management 4+2 Capability Model. Marc Effron is the President of the Talent Strategy Group, NY and author of One Page Talent Management.

The first program in Delhi/ NCR saw huge participation from firms in the following sectors:
Manufacturing, BFSI, Technology, Energy/ Power, Services, Real Estate, Healthcare
The program is divided into 3 modules:

Module 1 is the pre-program preparation where the participant needs to develop a business canvas for his/ her organization. Also, the participant gets a 360 degree assessment report (based on 4+2 model) on arriving at the venue.

Module 2 is the 2-day program experience where the simulation starts with identifying the business startegy and the business vectors and then drawing the linkage between the business and HR strategy. This is followed by real life business case discussions and modules around building trust.
The next day starts with a CEO Speaks session where a CEO communicates his/ her expectations from HRBPs and how to bridge the gap. This is followed by case presentations to the business heads. There are numerous role plays, simulations, activities around having tough business dialogue and influencing skills.

Module 3 is the learning module where the participants undergo a rigorous 8 week learning experience to build habits using affirmative leadership protocol.

Our next HR Business Leadership Certification Program is in Delhi on July 20-21, 2017 at Le Meridien.

Register Here:
https://www.surveymonkey.com/r/edition_3_hrbp
Back