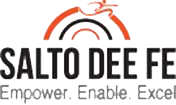 HRBL Certification
Program
Home
Past Events
HRBL Certification Program
It is a two-day simulation-based skilling certification program based on Marc Effron's Talent Management 4+2 Capability Model and Illuminos' latest approach based on research in the areas of Neuroscience, Positive Deviancy, and Human Motivation
The first program in Delhi/ NCR saw huge participation from firms in the following sectors:
Manufacturing, BFSI, Technology, Energy/ Power, Services, Real Estate, Healthcare
We have been facilitating this program for 3 years now and have certified 300+ HR Professionals in the industry.
Program Details -
The program includes pre-work and a post-program connect called the Sustainer Program for 6 weeks, on successful completion of both the participant will receive the certification. The brochure will talk about the program outline in detail.
Link to the brochure: https://drive.google.com/file/d/1rUNkGSkq3SCDJBYdvVeYAH61uPh5CbBb/view?usp=sharing
Who Should Attend?
The program would be beneficial for existing and future HRBPs as well as COE team members with minimum 5 years of experience.
Date and Venue-
Dates - 4th and 5th July' 2018
Early Bird - Ends 31st May, 2018
Location – Delhi-NCR
For registration, contact:
Navkiran Dhupia
Contact No.: 9591200113
Email: navkiran@saltodeefe.com
Back