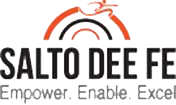 Careers
Home
Careers
Careers at SDF
Location: Gurgaon
Working at SDF
SDF is an independently owned business enabling firm that helps organizations solve people problems for businesses to enhance productivity. We have developed a niche and work at the intersection of Strategy and Execution. We are passionate about execution and take pride in it – this is what makes us Business Enablers. This simply means that we put our skin in the game.
We can do this because we are supported by data and more importantly, by our team which continuously generates intellectual capital and is capable and willing to co-create bespoke solutions along with the clients.
To do this, we constantly look for people who are flexible in their approach. For creating customized solutions, flexibility is critical. Consultants should be able to understand the client's specific context and then mould their approach and take specific actions to meet the client's needs.
We work with Excellence as a value and expect nothing short of it from our team.
So, if you are solutions oriented, work in depth and are committed to accurate delivery each time, we encourage you to get in touch with us.