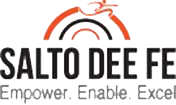 Blog
Making Feedback an ongoing conversation and not a performance review
September 15th, 2015
Nitin Behki
While almost everyone acknowledges how critical are feedback conversations at work to help improve, engage and develop others yet very few actually do something about it.
We live in a world where our connect to the social media touch points is almost a norm. Be it Facebook, Twitter, LinkedIn or WhatsApp, we are continuously receiving real time inputs in our daily lives. We are bringing this addiction to real time inputs to work. With over 600 million millennials in Indian workforce and still counting, that's pretty much twice the entire population of the US and this indeed calls for a need to engage & develop them in ways different from the conventional methods. They like being in a transparent, open and collaborative networked workplaces where there is a constant flow of information, ideas and thoughts. They want to know how they are doing, what others think of them and what can they do to improve - and above all, they want to know now!

They not afraid to ask for it, and they not afraid to leave their jobs if they don't get it. They have a great urge for instant gratification and expect instant recognition or reward for a good job done. Year end reviews do not address any of these.
Feedback discussions besides engaging people help:
Improve Performance
Bring Focus & Alignment to Goals
Course Correction
Retention
So why doesn't more feedback happen? What's holding us back?
People feel they don't have time for feedback: We are always busy, constrained with so many conflicting priorities that even the thought of holding one on one feedback conversations with all of our team members sounds almost like a nightmare.
We don't have specific feedback inputs: Our inputs are more generic since we don't maintain notes on specific critical incidents on how did the individual act in that situation leading to either desirable or undesirable outcome. We are sometimes therefore reluctant to have these conversations.
People aren't comfortable giving & receiving feedback: We might not be comfortable in handling difficult or tough conversations and therefore do not want to spoil relationships with others. It's therefore better to avoid such feedback discussions.
No easy way to share feedback: Face-to-face conversations aren't always possible or necessary and performance appraisals don't give us what we need.
But if line managers do not engage in regular ongoing feedback conversations they won't be effective since this is exactly what their teams what the most from them. Surveys after surveys conducted globally indicate employees want more and more feedback from their managers on how they are performing!
How can we make feedback conversations pervasive, all the year round discussions rather than a point in time event at the time of appraisals?

We all know "Old habits die hard". It's not easy to bring this shift but is definitely not an impossible task. How do we encourage managers to get into to natural rhythm of engaging in ongoing feedback.
As Dan and Chip Heath in their #1 bestseller "Switch" talk about 3 simple steps of motivating the elephant (emotional side), directing the rider (rational side) and shaping the path (tweak the environment) that help manoeuvre the change process.
Salto Dee Fe, a business enabling firm has developed a smartphone based application called Karma Notes, that draws inspiration from this and principles of behavioral science that will help the line managers make the switch easy. Being a smartphone enable feedback application, it resonates well with our innate need to connect and interact with others on an ongoing basis. The feedback becomes more of a conversation rather than a review process.
A sneak peak into some of the app features, that make it a powerful engine to promote ongoing conversations in an organization:
#1 The simple design and aesthetics of the tool makes the process of giving and seeking feedback really easy - Just 3 simple steps to follow that takes less than a minute to complete!
#2 Karma Notes, synchronizes with your office calendar and tagging specific observations to each event becomes fairly easy. It's like having a digital diary of all critical events to which specific feedback is tagged thus making the feedback far more objective, transparent and specific
#3 People often get defensive if critiqued on past behavior - This indeed doesn't help us either since our objective is to change things in the future since we can't change the past. Karma Notes, focuses the individual to provide feed forward instead, to state what in specific would you want others to "do more of" or "do less of" going forward. This helps others get specific, practical advise rather than generic observations to act upon and change in future.
#4 To facilitate the adoption of this application among employees, the application uses nudge based push notifications that encourage and motivate employees to seek and provide feedback. Besides this, the application allows employees to recognize others and appreciate them by awarding digital badges. This heightens the engagement levels and promotes a culture of peer recognition leading to a high performance workplace
#5 It simplifies the complexity that measurement of competencies(clusters of knowledge, skills and behaviors essential for superior performance in a role) brings along by scoring behaviors on a bi-polar scale of 'Going Well' & 'Improve on' along with providing 'Do more' & 'Do Less' suggestions, thereby making the entire process completely focused on development of the individual.
#6 The application draws behaviors across competency clusters from strongest academic research conducted across US, Europe and India thus ensuring it covers all behavioral elements that make an individual far more effective in his role. The application allows the flexibility of customizing this competency framework to accommodate the specific contextual elements that are unique to an organization.
Feedback conversations can have a significant impact on individual and organizational performance. Institutionalizing a culture of regular ongoing feedback requires line managers to be aligned to how this will benefit them and how can the process be made simple and easy for them to overcome the barriers mentioned earlier.
Leveraging technology to promote conversations both digital and face to face by engaging people in ways they like the most will make this switch far more easy and enjoyable!
Tweet
Back