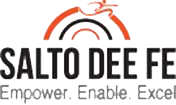 Blog
Choosing between 2 Rights
26th February 2013
Rajan Kalia
Leadership is about choosing between 2 Rights. We all come across business situations or situations at home everyday which demand us to make decisions, most of those decisions are straightforward. But on everyday basis we also come across situations where we have to choose between long term/short term, speed/quality, promotion for one out of the two outstanding colleagues;it is excruciating to choose between these 2 Rights. How do you choose between these 2 rights ?
Read more...
5 HR Trends for 2013
12th February 2013
Rajan Kalia
It has taken me sometime to assimilate all what I have been hearing from CEOs and Entrepreneurs for 2013 to come out with what lies in store for HR in 2013. The future is looking good and businesses want to growth this year. They are cautious and do not want to repeat mistakes of the past few years, some of them are still learning and cautious.
Read more...